Welcome!
Congratulations on your upcoming wedding! I am so honoured you chose me to be a part of it! Your wedding day can be overwhelming, but ensuring your day is as stress-free as possible is one of my main goals! I have created this page to address common questions, concerns and, of course, to give advice as to what I have witnessed works best to keep your day running smoothly.
Getting Ready
I love the getting ready part of the day. The pure excitement and anticipation is tangible, and it makes for great candid shots. It's also a great opportunity for us to "warm up" a bit. You, your love, and I have already had time to get to know each other, as for the rest of your friends and family, I'm just a crazy girl asking them to stand by the window to do their hair instead of the cramped bathroom.
In order to tell your whole story, I'm going to capture as much detail and emotion as possible. A small, dark room, with suitcases exploding everywhere takes away from the mood of the morning, so here are a few things to keep in mind: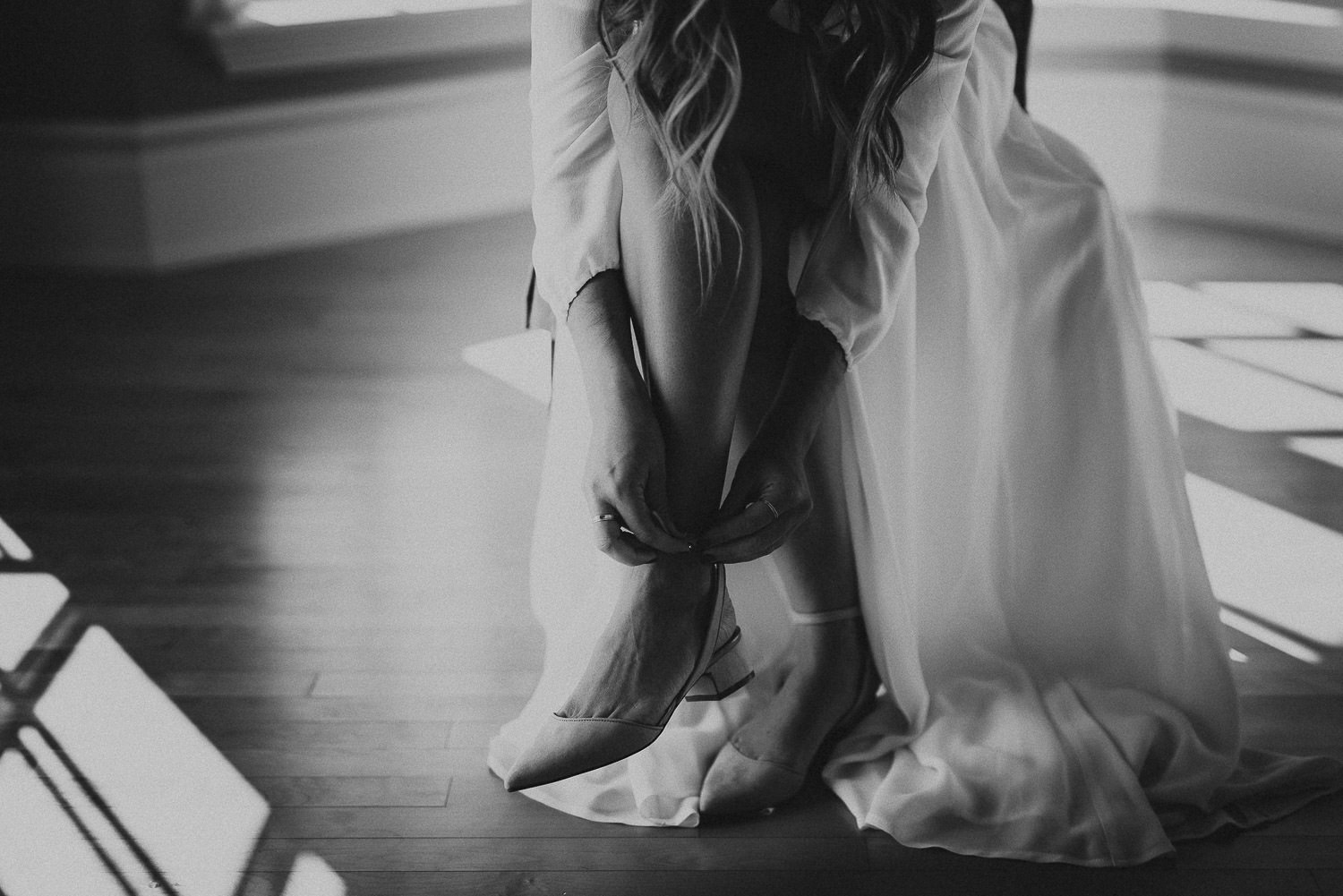 Getting Ready Continued...
CLUTTER: There is going to be a lot going on, but the less clutter there is the more the attention is on you and your loved ones in the final images. If you can, keep all the bags, changes of clothes, towels, etc. tucked away. That would be a huge help to me!
LIGHT: I can direct more when I'm there, but try to get set up in a room with lots of big windows. Window light is the most natural (don't worry, you don't have to know what this means, just trust me). I will probably get you to turn off most of the other lights. An orange tungsten light is not the best for colour, and we don't want your skin to come out looking orange!
Everyone has their own preference on where they want to get ready. One option that usually comes with great window light and minimal clutter are AirBnB's. There are a ton of cute affordable options out there! If you want any thoughts or insight into the best place to get ready, send me some photos or a link and we will figure it out together!
Professional Hair + Makeup
Hiring a professional team is always a good idea. Although you may have a friend or family member that is good at hair + makeup, professionals in the industry have years of training and use professional products to make sure your look lasts all day.
Your face and hair will go through a lot on your wedding day between endless hugging, crying, and probably sweating. Choose professional artists that offer trails to make sure you know what to expect going into the day and which products to use (it would suck to have your skin break out on the wedding day from a new product!). Ask the artist to come to you, that way you can avoid waking up extra early or the risk of sitting in bad traffic. This will make a huge difference in starting your day off right.
Don't be afraid to go with a more "natural" look. In fact, I highly encourage it! Just because this is a big event doesn't mean that you should layer on dark colours you don't normally wear or go with a smokey eye (intense smokey eyes don't come across well in photos anyway). The same idea applies to your hair. Leaving it down, but styled, makes it easier to create movement in your images and adds to the drama vs a tight updo leaving you afraid to move your head or get cozy with your love.
First Look
Once the ceremony starts, it tends to be pretty non-stop. Everyone wants to congratulate you, there are timelines to keep, and you two usually don't have a moment alone. A first look is a great opportunity to take a quiet moment, just the two of you, and appreciate the amazing step you're about to take together.
Here are a few reasons why I recommend doing a first look:
IT'LL PUT YOU AT EASE: After months of build-up and the anticipation you've been feeling all morning, seeing your love for a few quiet moments will set you at ease and take away some of the nervous jitters before standing up in front of your loved ones.
IT'LL GIVE YOU A MOMENT TO SAY HI: Once the ceremony begins you probably won't have time to say 'Hi!', or 'Wow… You clean up good!'. Take this time to do that and more. Give each other a hug and a salty, tearful kiss. Stand in silence taking it all in. Whatever you gotta do. This moment is just about you two.
IT'LL ALLOW FOR A BETTER FLOW FOR THE REST OF THE DAY: If you've already seen each other before the ceremony, then we can get all of the family/bridal party shots done, freeing up the timeline a bit. You will all be at your freshest, and your loved ones will be able to visit and enjoy the cocktail hour right after the ceremony. Trust me, no one has ever complained about this! This also means that we can get to the couples portraits right after the ceremony, and you will be able to enjoy your cocktail hour as well, rather than just the leftovers!
However, if you have grown up dreaming about seeing each other for the first time walking down the aisle, that's ok! It's your day, so let's do what makes you happy!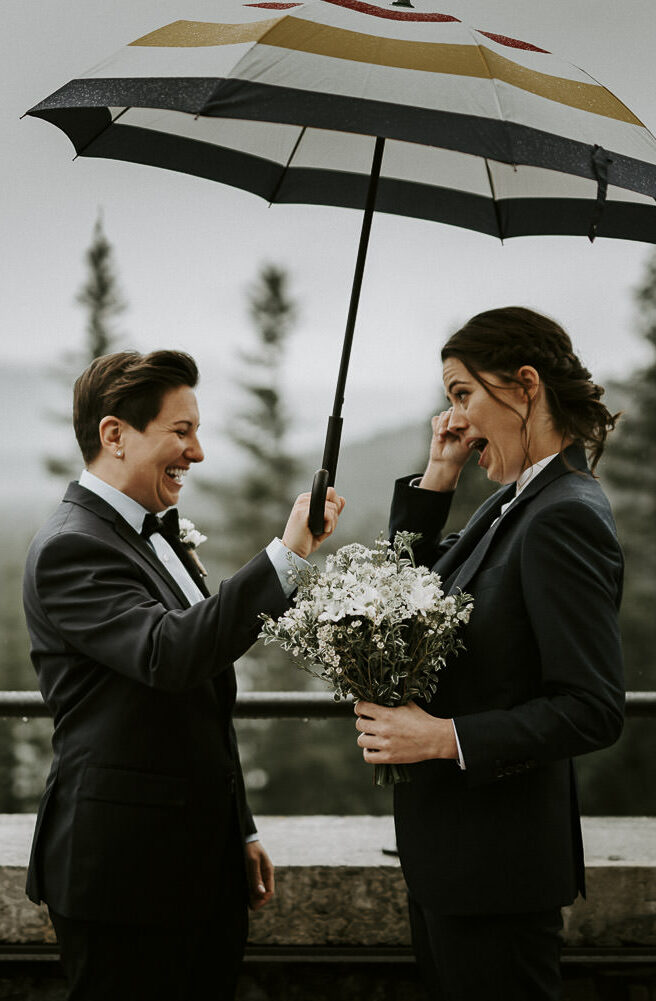 Couple Portraits
A lot of people feel nervous about this part of the day, but don't! This is when you get some alone time and we get to create magic. Don't stress about "modeling". The first few minutes may feel awkward or uncomfortable, but I promise you will get into a groove. I will give you cues and directions based on what's genuine for you, then capture what happens naturally as you respond to me and to each other.
Group Portraits
The best time for family/bridal portraits is either right before or right after the ceremony. It compliments the timeline the best, you will all be at your freshest, and your loved ones will be able to enjoy the cocktail hour after the ceremony. Trust me, no one has ever complained about this!
I recommend coming prepared. We can work together to prepare a list of the "must get" family shots. It's best to list the full names and have a point person who knows the family to help organize people. This way I can make sure I get everyone, we can stay organized to keep this task on track, and happening as quickly as possible (ideally, we will only set aside about twenty minutes for group portraits).
Let the key family members know prior to the wedding day where and when you need them, especially if we are doing these photos right after the ceremony. It's at this point in the day that people are really excited and tend to wander off, so it's good to give them a heads up!
Whether we do the bridal party photos before or after the ceremony, I like to get them done before moving onto the couple portraits. By doing it in this order, we can let the bridal party go off and relax/freshen up/lend a hand, and more importantly, you won't have a bunch of people watching you two get cozy!
If you want to send me some photos or links of places you are thinking of, we can figure it out together! 
Unplugged
If you haven't heard this term before, it means asking your guests to keep their cameras, phones, tablets, GoPros, and any other devices tucked away during the ceremony. Just like everything else so far, there are a couple of reasons for this:
IT KEEPS YOUR GUESTS FOCUSED AND IN THE MOMENT: If your loved ones are concerned about getting a certain shot or changing the batteries on their devices, they probably aren't fully listening to your vows and they may end up disrupting or blocking the view of people around them. An unplugged ceremony encourages them to sit back, pay attention, and bask in all the glory of your love!
IT LETS ME DO MY JOB BETTER: If your guests are concerned about getting the "big moment" shots like the ring exchange or your first kiss, it means that they are in the center of the aisle, which, yes, you guessed it, is right where I want to be. If I don't have to worry about knocking anyone over, I'll be able to focus on getting the best possible shots for you, which you will be able to share with everyone!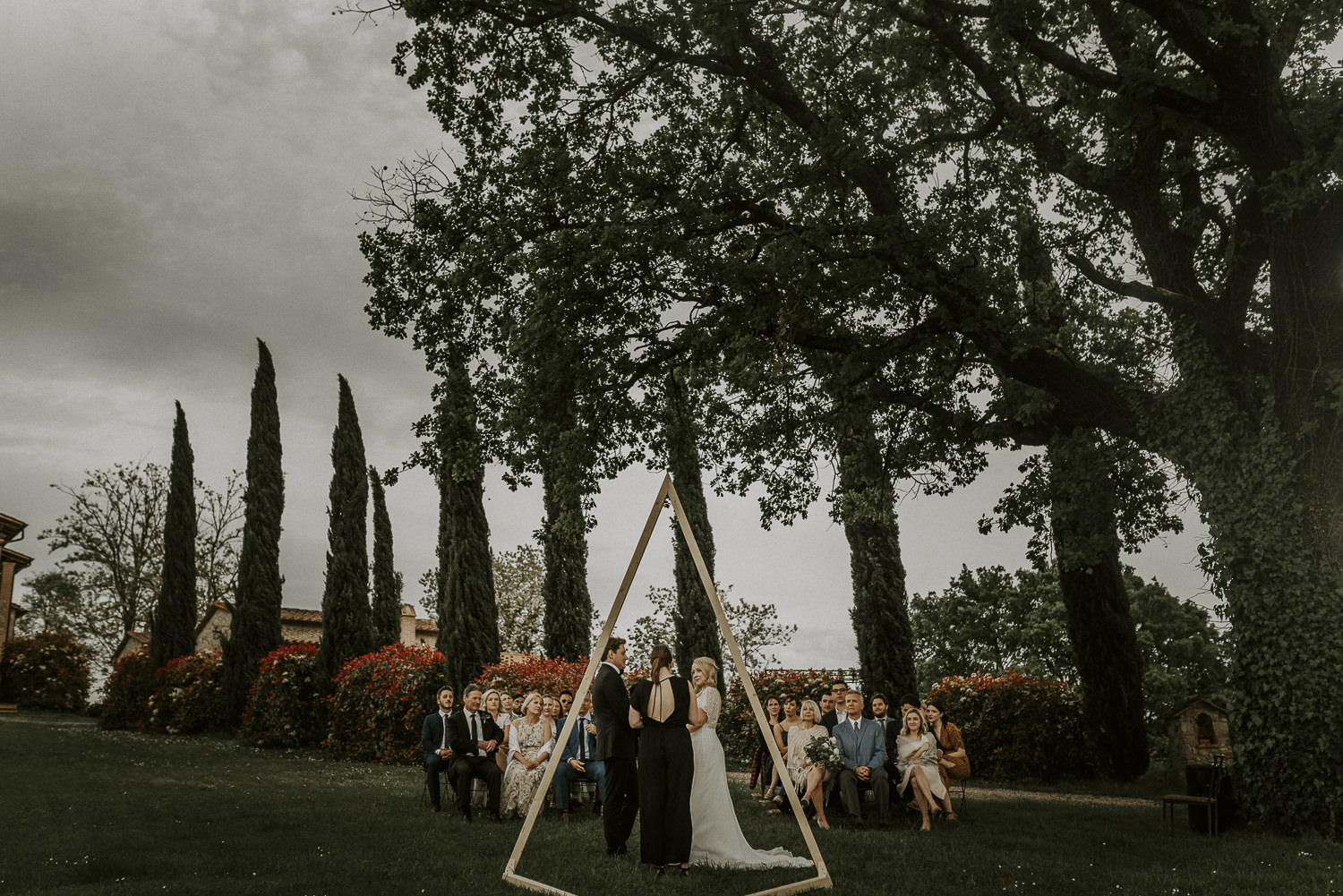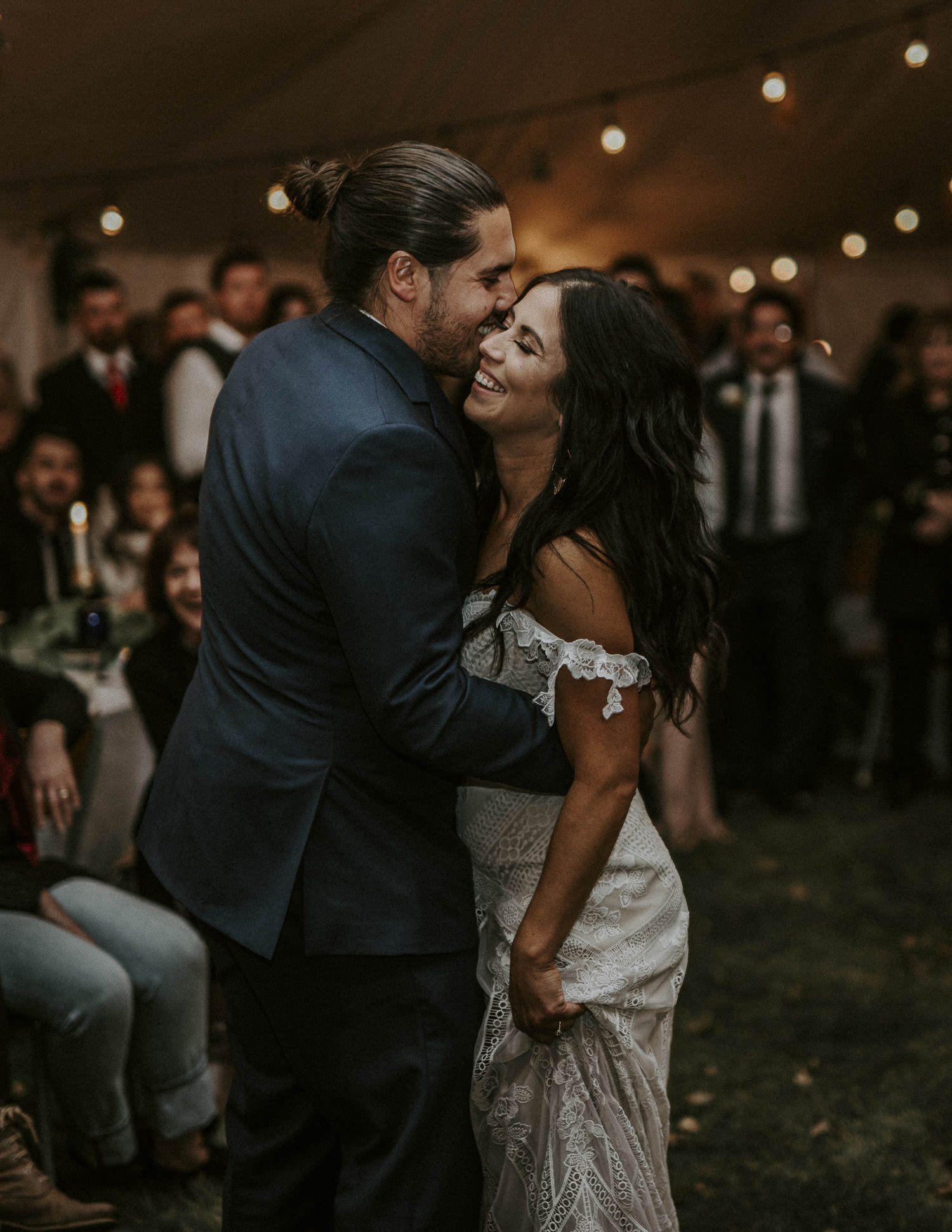 A Few More Things
You're almost there and, hopefully, some of this has been helpful. As you've gathered, consistency and mood are key components in getting the best images for your love story. Here are a couple more things that are going to help make this happen:
RECEIVING LINE:
Everyone you have invited to share in your wedding day is there for a reason and they are going to want to congratulate you, but receiving lines can take up a ton of time! They can also put a halt on all of the energy you have built up during the morning, first look, and ceremony. So, if you can, try to just sneak away with the immediate family or hop right into a getaway car. As always it's up to you, just let me know what you want to do and we will make the schedule work!
POST CEREMONY TOAST:
A great alternative to a receiving line is having a giant toast with all of your guests right after the Ceremony. This is a great way for you to thank your guests for joining in this incredible moment, and once we sneak off for photos your guests will have no trouble enjoying their champagne and visiting before cocktail hour. For this option, it's super helpful to have your wedding planner, day of coordinator, or a friend prepare the champagne glasses during the ceremony. This way your guests can grab a glass on their way out and no time is wasted!
DINNER:
In order for me to be able to capture speeches, toasts, and candid shots of your guests, I have to be in the same room. So if I can eat while your other guests are eating, I will be refueled and ready to go for all of those special moments! It helps immensely if I'm seated at a table off to the side so my gear doesn't crowd your guests and it's also ideal for me to be served right after you and your immediate family. This way I can eat quickly and be ready to go for when speeches start.
SPEECHES:
Rehearsal dinners are a great time to have longer, more in-depth speeches. Your core group, who will love hearing all the inside stories and jokes are there, plus it's way easier to hear when you're in a group of 20, rather than 200. So keep the wedding day speeches short. By selecting only a few key people to give 2-3 minute speeches it will be much easier to maintain a smooth timeline, and give yourselves and your guests' plenty of time to mingle!
SPEAKER LOCATION:
You have worked so hard to create a specific mood for your entire day, including your reception, so don't forget to think about where people are giving speeches. Is it right beside the entrance to the kitchen, or tucked away in a dark corner? Although you are the main focus, we can get some great candid shots during speeches, so give some thought to what you'd like in the background. Having cafe lighting above/around the speakers will also help me to avoid using flash and be more discreet so I'm not distracting anyone.
SLIDESHOW: 
Slideshows have become very popular at weddings and can be a great way to look back on your journey together. But they can also add one more thing to the already crunched timeline and, let's be honest, at this point everyone wants to drink and be merry. If you are including a slideshow, my advice would be to have it playing on loop throughout the whole evening. This way people can enjoy it at their leisure, and it doesn't come between anyone and the dance floor.
I'm happy to help in any way I can, so if you have any questions say 'Hey!'
And be sure to keep scrolling for some of my favourite vendor recommendations!