YOU'VE GOT QUESTIONS. I'VE GOT ANSWERS.
Hopefully some of these FAQ will be helpful in either saving you some time, or opening up some new possibilities. My goal is to make things personal for you and your love story, so if you need some more information, or want to chat about how we can personalize your experience don't be hesitant to say 'Hey!'.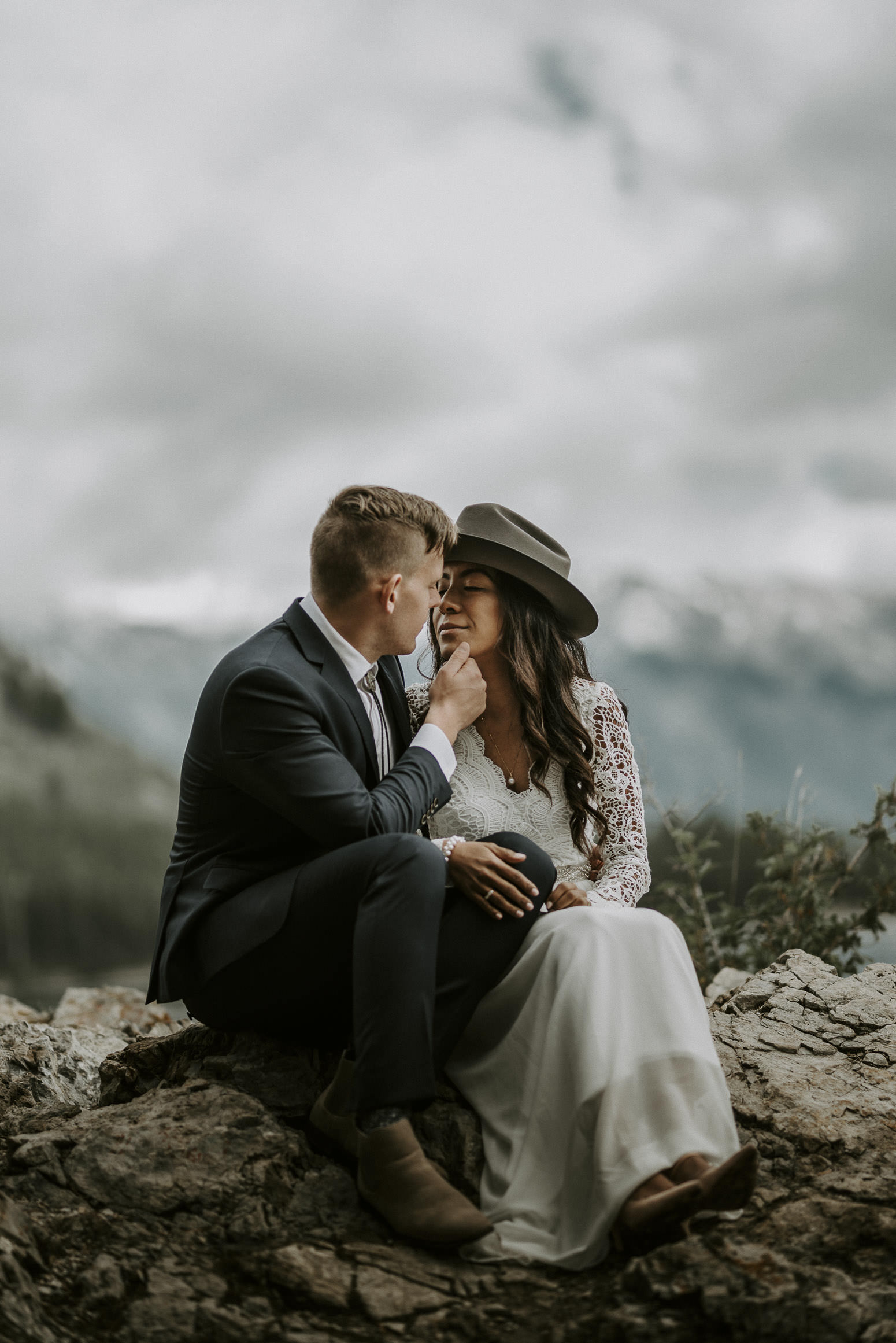 CONTINUED...
HOW DO PAYMENT SCHEDULES WORK?
I require a 50% deposit down at time of booking to hold your date, and the remaining 50% is due 1 month prior to your wedding or shoot date.
HOW MUCH PHOTOSHOP WORK DO YOU DO?
I'm not a personal trainer so I won't change your appearance, but I do want to make you feel beautiful rather than unrealistic. So no, I don't photoshop bodies to look different than they are. But I will clear up skin blemishes and remove distractions from all of your images.
WHAT IF IT RAINS ON THE WEDDING DAY?
Embrace the shit out of it! I know it may not be what you imagined, but if we embrace the rain, rather than run from it, we can get equally beautiful images. The rain can be both moody and romantic, and fun and playful. Either way, it's not a bad thing! Besides, what's the worst-case scenario?! You end up with photos that truly represent the story of your wedding day! And if you really want clear sky photos we can set up an after session. No problem!
STILL HAVE QUESTIONS?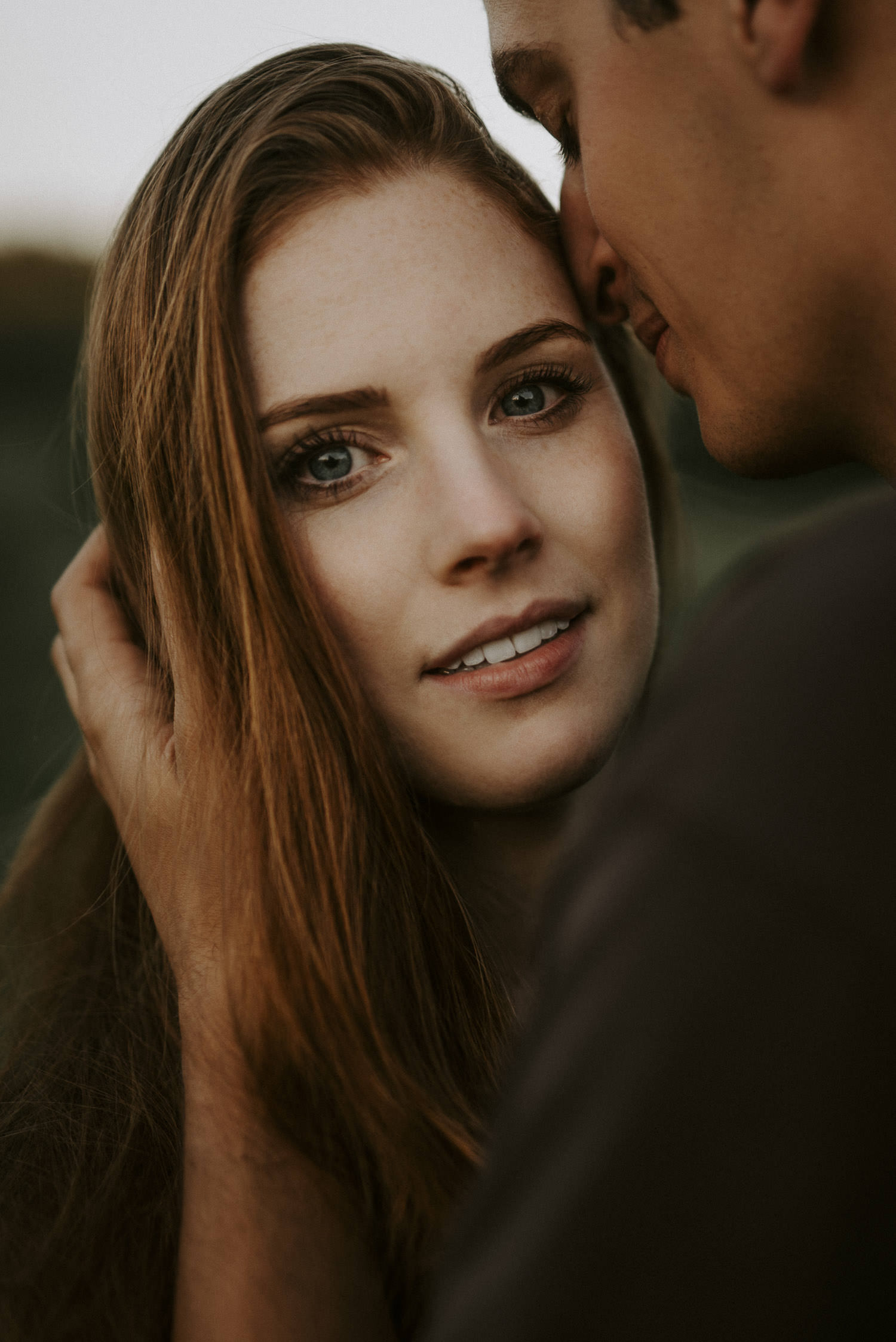 WHAT IF WE NEED TO CANCEL/RESCHEDULE OUR WEDDING?
If you've already put a deposit down on a date and then have to reschedule, we can transfer the deposit to the new date. Keep in mind I typically book up to two years in advance, so there is no guarantee we will be able to book for a new date. If you need to cancel altogether, the deposit is non-refundable.
Nope. I don't, because editing is half the process/magic that goes into images, and without that huge step the images are only halfway done. I promise to never leave any important photos out that you'll want/need, and if you feel I missed delivering a photo, just ask! I'm more than happy to check back through my images and send it over if I have it. I won't let you miss out on any memories!
Say 'Hey!"
HOW WOULD YOU DESCRIBE YOUR SHOOTING STYLE?
I want to document your full and honest story. Not just the scheduled moments, but the happily unplanned ones. The ones that are unique to you and you alone. They may be loud. They may be tearful. Or they may be so quiet that they almost go unseen. But these are the memories that will continue to make your heart skip a beat for years to come.
In order to do this I shoot in a documentary style for most of the day, capturing moments as they unfold naturally. When it's time for couple's portraits I will give you cues and directions based on what's genuine for you, then capture what happens naturally as you respond to me and to each other. I shoot with natural light so a big blinding flash doesn't disturb your intimate moments, and I'm not afraid to get messy to get those perfects shots.
WHAT KIND OF BEAR IS BEST? 
Black bear. Beats. Bears. Battlestar Galactica.
(If you know what this is from then we are already friends!)
WHERE ARE YOU BASED? DO YOU TRAVEL?
I am currently based out of Alberta, Canada. And I definitely travel!! Get in touch and let's make a plan!
DO YOU TAKE FAMILY PORTRAITS?
Family portraits, although not the most romantic time of the day, are very important to many family members, so I do include them at every wedding. I encourage keeping the list short, containing only the closest family members. This way it only takes about 5-10 minutes, allowing us to focus on the main event… You!
DO YOU TAKE DETAIL SHOTS? 
I will take some detail shots, as you put a lot of time into planning and creating the atmosphere that would best represent you. You, however, are my main focus, so I like to minimize my time spent elsewhere.
ALMOST THERE
WHO IS A COUPLES SESSION FOR?
This session is for anyone and everyone! Use it to celebrate an engagement, an anniversary, or just cause! There is no wrong time to document this moment in your lives!
WHAT IS AN AFTER SESSION?
An After Session is sort of like a Couples Session, except you are wearing your wedding get up's. After Sessions are a great addition to any Collection if your wedding is in the desert, but you also want photos in the mountains. Or if you want to minimize photo time on the big day to make sure you are spending as much of it with your guests as possible. It's also a great excuse to wear your wedding attire again, and maybe play around with a slightly different look (ie. mix up the hairstyle, play around with different accessories, maybe ride around on your motorcycle).
Make sure you check out the After Session Guide for all the deets!
HOW LONG WILL IT TAKE TO RECEIVE OUR FULL GALLERY?
I try my very best to deliver full wedding galleries within 6 weeks. That timeline may vary slightly depending on how busy my season is because I don't want to just slap on a preset and call it a day. You deserve better than that. You deserve my best work and that takes time. But it'll be worth it! Pinky promise!
LET'S DO THIS!