2023 Availability Update
Hi! I wanted to share a very exciting life update with you. Nik and I have expanded our family from two to three.
As of right now, I will be taking maternity leave for 2023, and currently, there is no availability for wedding dates. If you are interested in a Couples Session or After Session, dates may become available in the summer and fall months. Please check in then, I'd love to hear from you!
As far as response time goes right now, it'll be all over the place. I thank you for your understanding and patience as I figure out the balance between small business ownership and motherhood.
BUT FIRST, THERE ARE A FEW THINGS I WANT YOU TO KNOW.
What To Expect
If we are gonna do this thing, we are gonna do it right. I want us to be on the same page from the start. I want us to trust each other fully so we can get the best images possible!
So if you're wanting someone with a big camera and a bunch of flashy equipment to take some overly posed shots, we might not be the best fit, and that's ok, because you should have a photographer that fits you. But I want to be more than that for you. This is a two-way relationship. I don't create for, I create with. I do this because I want the images to be more than just photos to you.
I want to document your full and genuine love story. Not just the scheduled moments, but the happily unplanned ones. The ones that are unique to you and you alone. They may be loud. They may be tearful. Or they may be so quiet that they almost go unseen. But these are the memories that will continue to make your heart skip a beat for years to come. Because after all is said and done, what really matters is that you took the time to celebrate this incredible time in your life, in the most authentic way
So if you're up for letting me into your world, say 'Hey!', and we can tell the best damn love story the world's ever seen.
I'll go first. This is who I am.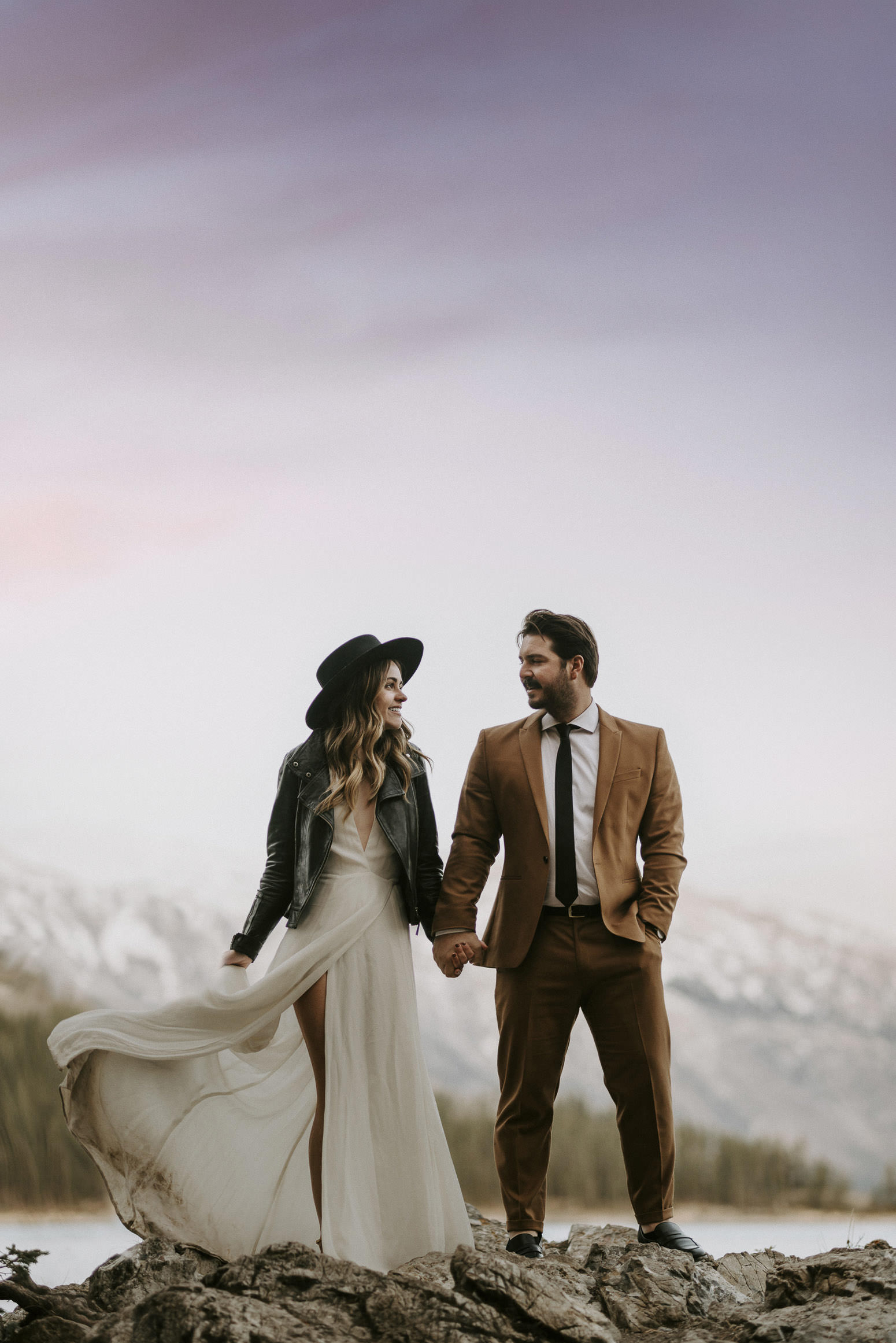 Let's capture what makes your heart beat hardest, together, beautifully and fiercely.
Frequently Asked Questions
Take a minute to read through these Frequently Asked Questions cause I know you've got em!
Hopefully they will be helpful in either saving you some time, or opening up some new possibilities. My goal is to make this experience as fun and stressfree as possible so you can get back to enjoying every minute of your life and your love.
Check Them Out Here!
Response Time
I'm taking more time to be present with Nik, my friends, and my family, so I do not respond to emails outside of my work hours, Tuesday through Friday, 10 – 3 MDT (it's all about that work/life balance!). I save my free weekends for road-trips to the mountains, hanging out at the lake, and of course, Netflix binging.
My response time may also be slower during times that I'm traveling and shooting as I'm focusing all of my energy on my couples and their stories that I'm lucky enough to be photographing.
I do my best to let you know if I'm traveling so you don't think I'm ignoring you! Thanks so freakin' much for being patient and understanding, as I'm just a human, and I pinky promise I'll get back to you as soon as I can! Just trying to focus on the good things in life!