Tips To Rock Your Session
So, you've decided to get your photos taken. WAHOO!! You may be experiencing some nervous butterflies because, let's be honest, not many people actually feel at home in front of a camera, I know I don't. But these images are all about you and your love story, so let's make sure they are a true representation and not some incredibly awkward, posed version of it. I will guide you along the way, but here are some things you can do to make the most out of your photo session!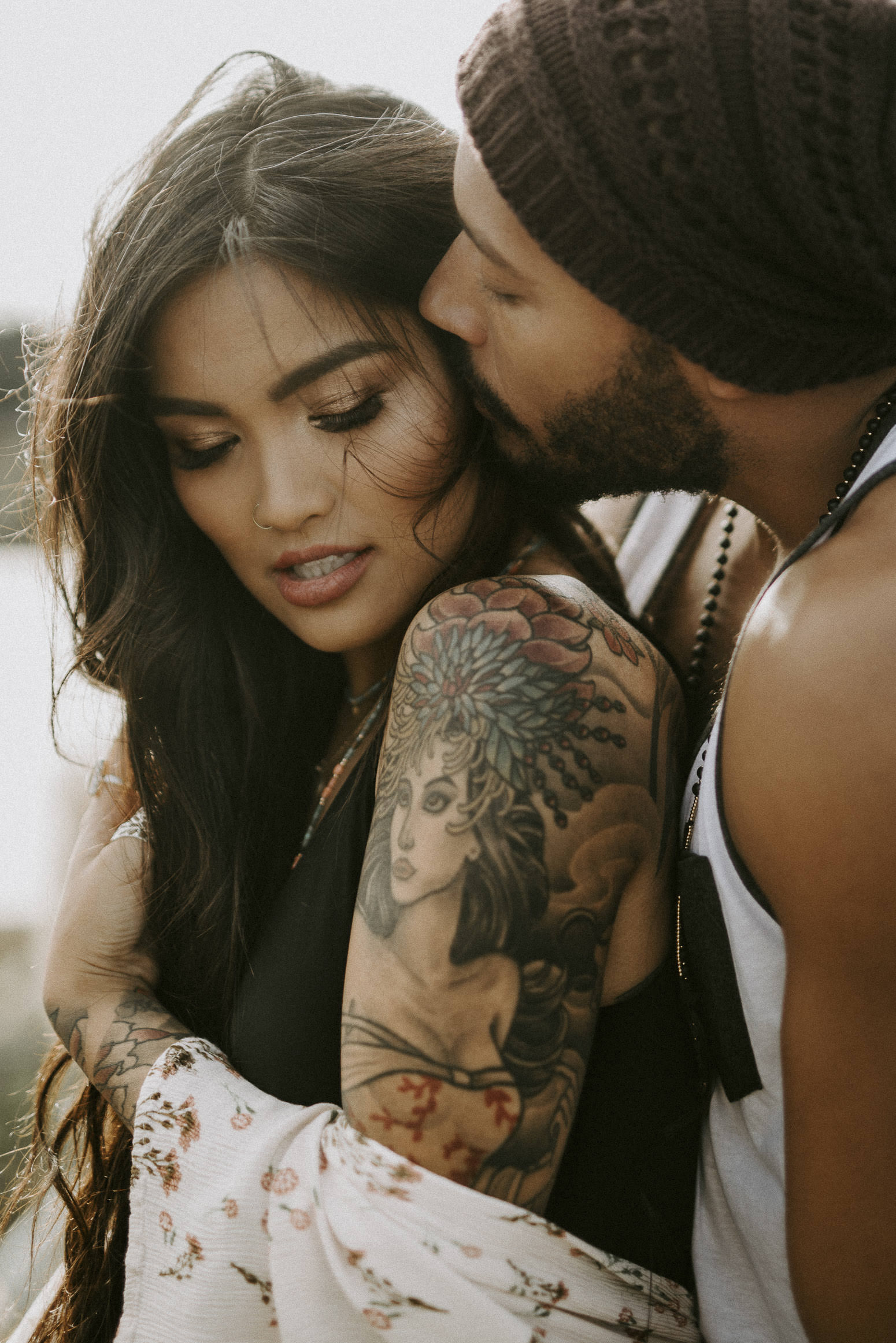 CONTINUED...
MAKE IT AN ALL DAY THING
I encourage you to spend the entire day doing you, whatever that is. Sleep in. Go for a bike ride. Eat all the ice-cream. After this, you'll be your happiest, most genuine self. And this way, when we start our shoot, you'll have all those happy, lovey-dovey feels, and it will actually be a really fun experience, not just another thing checked off the To-Do list.
THESE AREN'T YEARBOOK PHOTOS
Yes, we are here to take pictures. No, that's not the main focus. Honestly. We are here to celebrate you and your love story, whatever stage it's at. Engagement, anniversary, or just because, so let that be the focus. Come into this excited to spend time together. Excited to turn off your cell phones and communicate with each other with all your senses. Let go of those grad photo memories, where you sat under bright lights and had to change the angle of your head a million times until it was just right. This will be nothing like that, I promise. It will be candid. It will be authentic. And most importantly, it will be fun.
A FEW MORE THINGS...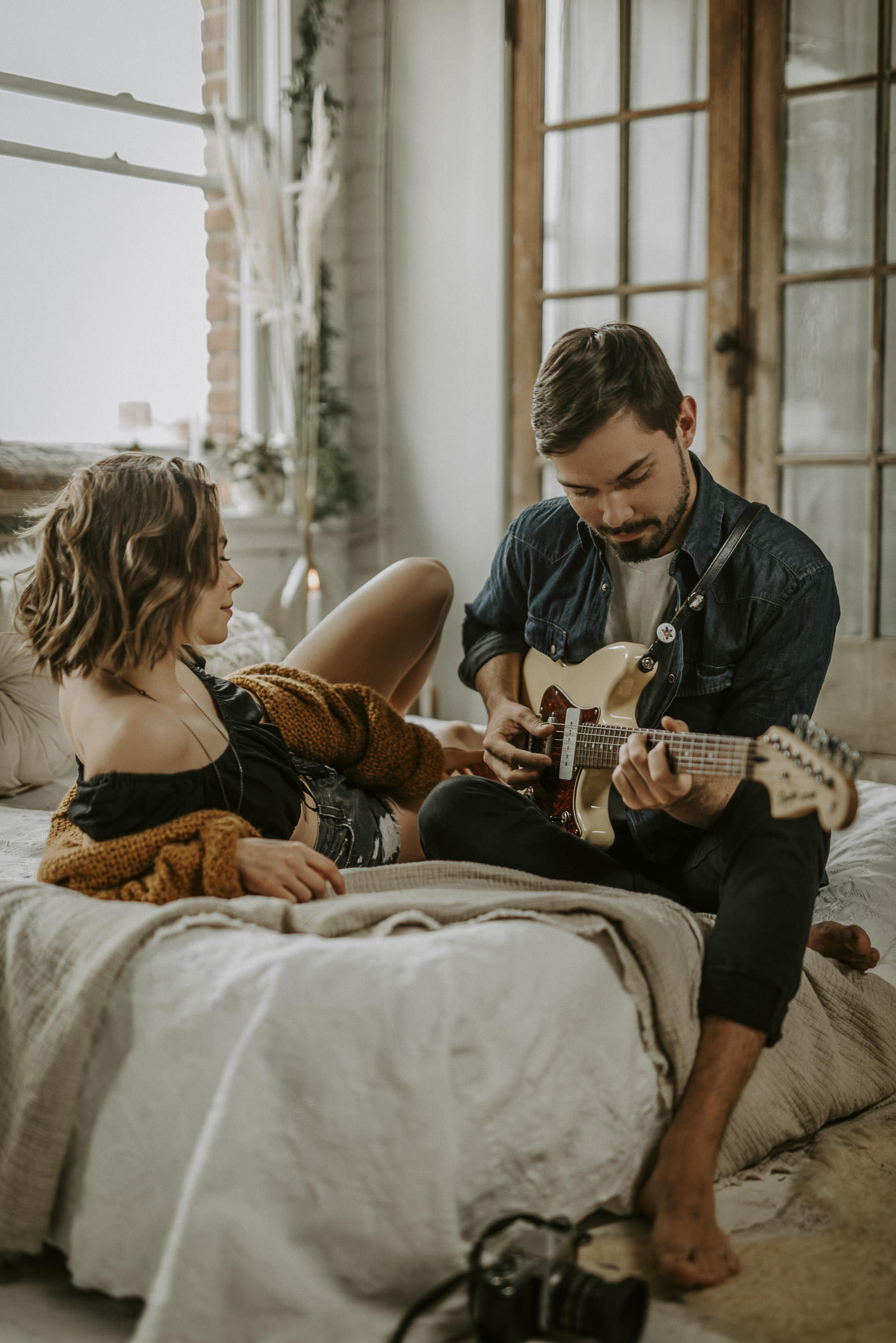 PLAY SOME JAMS
As you've gathered, I'm all about making things personal to you, and music is a huge part of that. Whatever mood you're in, silly, intimate, lovey-dovey, the music will help enhance the atmosphere. I always have a little Bluetooth speaker with me, so send me some of your favourite songs or bring your own playlist, and let's set the tone for your love story. 
JUST BRING YOU
I'm serious! Let's leave the overpacking for vacation and come with just the bare minimum. It's hard to embrace the spontaneous if we have to stop and pick up a bunch of bags and extra things all the time. So keep it minimal and allow me to capture those little in-between moments that add more detail to your love story. 
LET THE ENVIRONMENT HELP SET THE TONE
Where's your favourite place in the world? A sandy beach? A dense forest? Your home? Wherever it is, let's shoot there. Just like music, the environment you choose will set the tone for your love story. It can also affect your mood, so let's go someplace where you feel like your best and happiest self. 
A Few More Things
Here are a few logistical things to keep in mind when planning your Couples Session.
TIME:
Set aside 2 hours for the session. It may not take that long, but it will be way more relaxed if we aren't pressed for time. Similarly, if you are getting your hair + makeup done, make sure to schedule it with at least an hour break in between so you aren't rushing to our session. I want this experience to be as fun and relaxed as possible for you, so let's start it off on the right foot!
LIGHTING:
The best time of day as far as light goes is in the evening before sunset. So let's plan our session for then! During the summer while we have longer days, that may mean starting closer to 7:00 pm.
You can use a site such as:
https://www.timeanddate.com/sun
to calculate the exact time of the sunset to help you plan!
LOCATION:
As far as choosing a location, the process typically goes as follows: we will discuss what environment will set the best tone for your session, and from there I will do all of the leg work. I will find us a few great options close together so that we can have some different backgrounds to work with. I always try and find somewhere with some shade (in case it's a really sunny day), and also somewhere a little off the beaten path so you don't have a bunch of people watching, cause who needs that?!
WEATHER:
If there is bad weather let's embrace the shit out of it! I know it may not be what you imagined, but if we embrace the rain, rather than run from it, we can get equally beautiful images. "Bad weather" can be both moody and romantic, and fun and playful. Either way, it's not a bad thing! Besides, what's the worst-case scenario?! You end up with photos that truly represent the story of this day! And if you really want clear sky photos we can set up another session. No problem!
RESCHEDULING:
We can reschedule if the weather is really awful, but some of my favourite sessions have been in "bad weather". In fact, I pray we get clouds and wind during our session! And embracing things like rain or snow can make for incredible photos. The only time I've rescheduled is when I'm worried my gear will be ruined by the weather. But I know these are important memories for you two, so we will make the decision together!
TRAVEL:
I start charging milage 100 km outside of Edmonton, AB. There may also be an accommodations fee if our session goes late into the evening. Gotta stay safe!
Have a look at the Clothing Guide and FAQ section if you haven't already, there is a ton of great information to get you prepared!
THAT'S ALL FOLKS!
As always, let me know if you have any other questions!
I'm happy to exchange as many e-mails, phone calls, or coffee dates
in order to make you feel 100% prepared and comfortable!